News from the CPS4EU project – New web site
Our new cps4eu.eu web site is up and running ! It provides a quicker access to the components, pre-integrated architectures, tools and use cases developed during the CPS4EU project. And much more!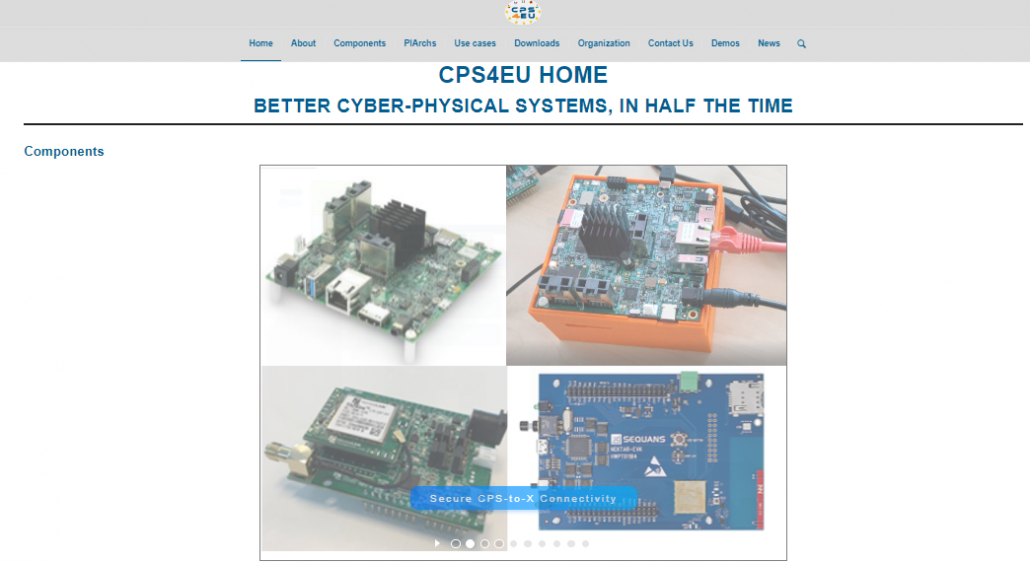 A big thank you to András Timár from BME (Budapest University of Technology and Economics) for this huge work !
Please check out our Website 👉: www.cps4eu.eu
https://cps4eu.eu/wp-content/uploads/2020/05/cps4eu-logo-uj-300x220.jpg
0
0
timar
https://cps4eu.eu/wp-content/uploads/2020/05/cps4eu-logo-uj-300x220.jpg
timar
2022-06-16 13:02:00
2022-06-17 13:03:09
CPS4EU – article Groupe LinkedIn n°14